Location:
Denver, Colorado
Dragonfly Pin
Note: This item is not shipped
Design by Jane Benton Butler • Skill level: beginner
one reel Kreinik Tapestry (#12) Braid 085 Peacock

one reel Kreinik Fine (#8) Braid 070 Mardis Gras

15 inches of 22-gauge craft wire

sew-on pin back

two beads (for eyes)

beading thread and needle

Tapestry needle

wire cutters

Instructions:
Abbreviations: sc = single crochet, ch = chain, sl st = slip stitch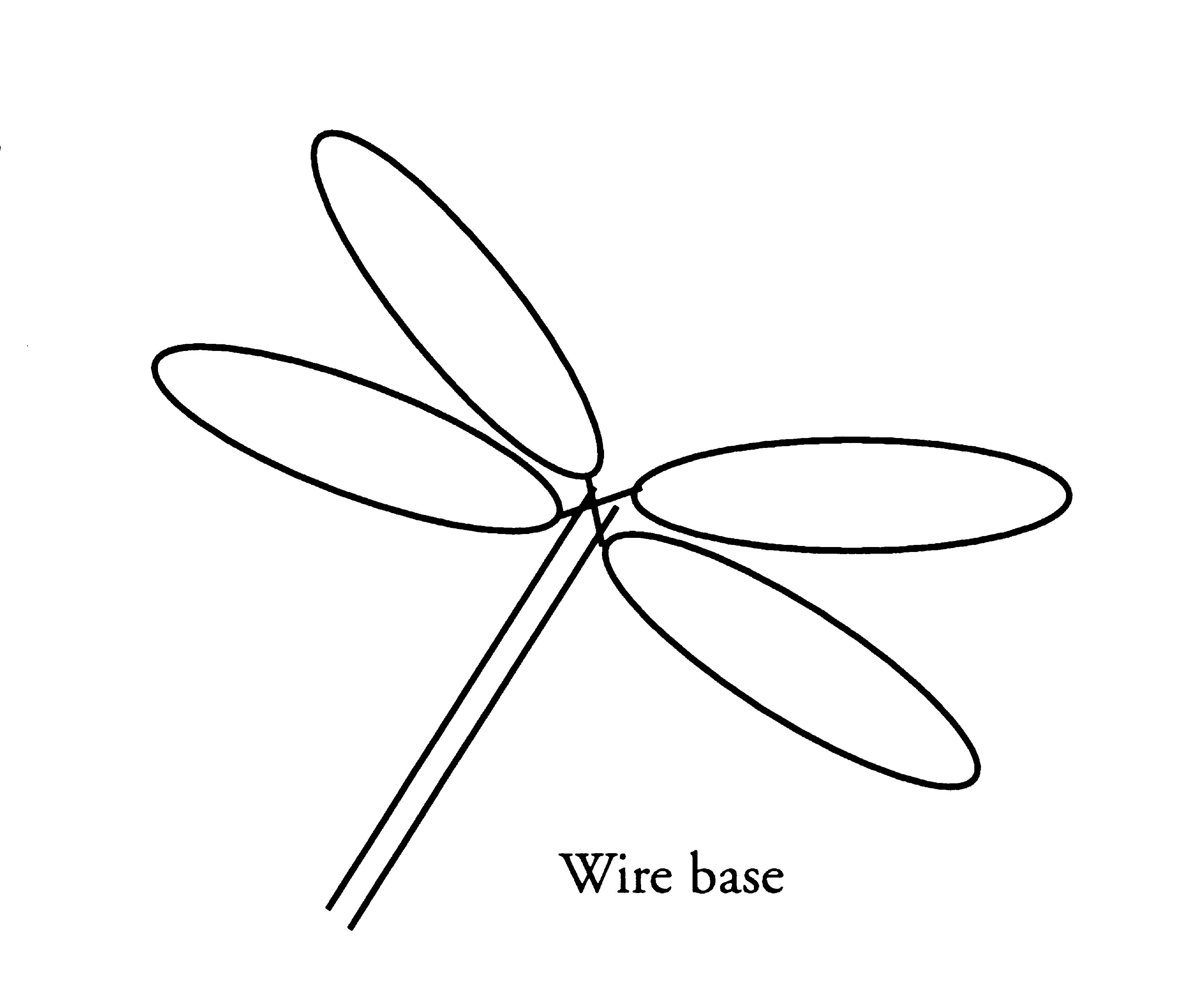 BODY
Using Tapestry (#12) Braid 085, Ch 16, sc in second ch from hook and in each remain- ing ch, placing 3 sc in last ch, then continue sc down other side of foundation ch.
WINGS
Shape wire into 4 wings each 1.25-inches long, twist wire around intersection of wings and lay straight part along dragonfly body between rows of sc. If wire is too long, trim to be 1/8-inch shorter than body. Fold rows of sc together over wire and sc together, placing 3 sc at end to secure wire over wings. Cut yarn, leaving a tail of approximately 12 inches.
Using Fine (#8) Braid 070, work sc around the wire of each wing, sl st to body. Cut yarn, leaving a tail of at least 25 inches. Using tapestry needle, work two rows detached buttonhole stitch to fill in each wing. Sew on pin back with reserved 12-inch strand of body yarn. Sew on beads for eyes. Attach to jacket or shirt and wear proudly!
Would this product be useful in your business (ie, manufacturing, teaching, retail)? If so, you could benefit from bulk quantities at wholesale pricing. To open a wholesale account, we require a copy of your business license on file. Send a copy along with your business name and contact info to:
Kreinik Customer Service Department, 1708 Gihon Road, Parkersburg, WV 26101 USA
or fax it to 304-428-4326