How to make a bow using iron-on thread
Use Iron-on Threads to make a pretty bow that will "stick around." This is a fun embellishment for a birthday, anniversary, or Christmas card, gift bag, or scrapbook page. And it doesn't require messy glue or time-consuming sewing.
Here's how:
Follow the diagram shown here, working with Kreinik Iron-on #16 Braid. If you use Iron-on 1/8" ribbon, make your bow large enough so that the flat ribbon has enough room.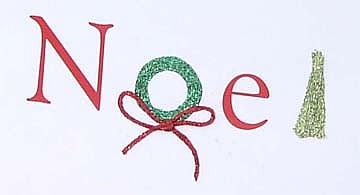 Would this product be useful in your business (ie, manufacturing, teaching, retail)? If so, you could benefit from bulk quantities at wholesale pricing. To open a wholesale account, we require a copy of your business license on file. Send a copy along with your business name and contact info to:
Kreinik Customer Service Department, 1708 Gihon Road, Parkersburg, WV 26101 USA
or fax it to 304-428-4326