Magnetic Fabric Embellished Frames
Create magnetic frames using a variety of fabric, Treasure Tape, Iron-on Thread and other embellishments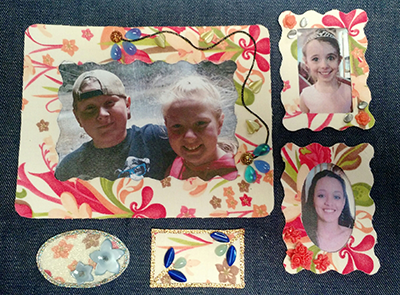 Learn how to apply Iron-on Threads and Hot Fix Crystals.
Use Treasure Tape and glass beads to create a unique look.

Complete one each of the five magnet shapes shown.



June 3, 2017 at 10:00am
Class Cost includes personal instruction and materials to complete your project.
Classes are limited to 10 students.
To securely reserve a seat in our next class please click on the link below. The cost is $5 per seat.