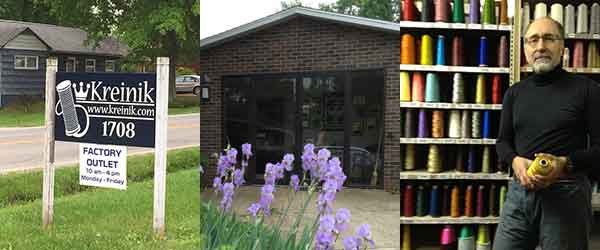 We are open Monday-Friday 9am - 4pm. Please note exceptions for our hours listed below in 2019.
Upcoming Kreinik Factory Outlet Store Hours:
JULY: Closed June 29 through July 7, 2019, for summer break
OCTOBER: Open for special tent sale event the first weekend of October, October 3-5, 2019
NOVEMBER: Closed Thanksgiving and the day after Thanksgiving
DECEMBER: Closed Christmas week, we will reopen after the first of January. (CLOSED December 23, 2019 through January 1, 2020)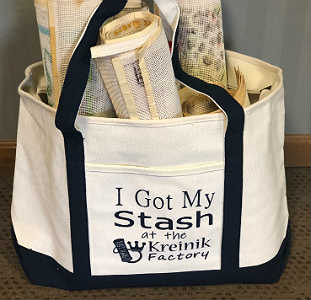 Our Factory Outlet Store features bargains on closeout and overstock items such as:
Metallic Threads
Silk Threads
Metallic & Silk Quilting Threads
Needles, Thimbles & Scissors
Collectors Pins
Kits
Fabric
You will find items for FLY FISHING plus HAND and MACHINE EMBROIDERY. Stop by and enjoy a fun day collecting fibers. You also have a chance to meet and get your photo taken with Doug Kreinik. Put it in your GPS and make the drive to: 1708 Gihon Road, Parkersburg WV 26101.
Bus and van tours welcome, but please schedule with us ahead of time: info@kreinik.com or 1-800-537-2166.