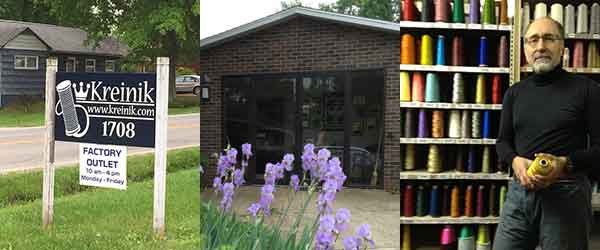 Due to the COVID pandemic, the outlet store is closed.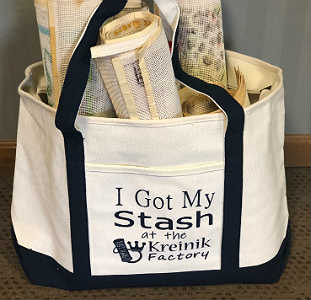 Our Factory Outlet Store features bargains on closeout and overstock items such as:
Metallic Threads
Silk Threads
Metallic & Silk Quilting Threads
Needles, Thimbles & Scissors
Collectors Pins
Kits
Fabric
You will find items for FLY FISHING plus HAND and MACHINE EMBROIDERY. Stop by and enjoy a fun day collecting fibers. You also have a chance to meet and get your photo taken with Doug Kreinik. Put it in your GPS and make the drive to: 1708 Gihon Road, Parkersburg WV 26101.
Bus and van tours welcome, but please schedule with us ahead of time: info@kreinik.com or 1-800-537-2166.